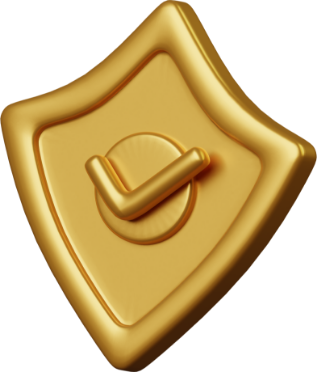 SuperTV's Obligation to Your Privacy
SuperTV is committed to respecting the personal privacy of all visitors to our web site.
Why we collect your information?
We collect information from you when you register to become a Content Sales Partner or, subscribe to our newsletter, respond to a survey, or fill out a form.
When registering on our site, as appropriate, you may be asked to enter your: name, e-mail address, mailing address or phone number. In general, it will be obvious when GSuperTV is collecting your personal information because you will need to fill out a form providing it.
Occasionally, we may be required to communicate with you by email (e.g., to facilitate a transaction that you have already agreed to). With your permission, we may also send you emails about new products and other updates.
What do we use your information for?
Any of the information we collect from you may be used in one of the following ways:
To personalize your experience (your information helps us to better respond to your individual needs)
To improve our website (we continually strive to improve our website offerings based on the information and feedback we receive from you)
When you register to become a partner, you are required to provide contact information (name, address, telephone number) etc. Contact information is not provided to any third-party delivery service provider and bank information is requested for payment transactions.
When you browse our store, we also automatically receive your computer's internet protocol (IP) address to provide us with information that helps us learn about your browser and operating system.
To improve customer service (your information helps us to more effectively respond to your customer service requests and support needs)
To administer a contest, promotion, survey or other site feature
To send periodic emails -The email address you provide may be used to send you information, respond to inquiries, and/or other requests or questions.
Super TV collects and uses an Individual's IP address to help identify the Individual, gather broad demographic information about users of the Sites, diagnose problems, and administer the web site.
Depending on your browser settings, the Sites may use cookies. A cookie is a tiny element of data that our Sites can send to your browser. We use cookies to deliver content according to your preferences.
These types of cookies need to be stored on your computer's hard drive and are encrypted to make the information in cookies unreadable to any third parties.
Web analytics
To serve you better, we use web analytics services to help analyze the use of our websites. These tools use cookies to collect and generate information about your visits to our sites (including your IP address) that is transmitted to their servers in an anonymous form for processing. We study patterns of website activity, so we can improve the experience of visitors to our sites.
The use of these tools does not allow us or our analytics service providers to identify individuals.
You can opt-out of analytics activity by setting your browser to notify you when a cookie is sent and block analytics cookies if desired. Please consult your browser's Help Menu for instructions. Visiting our website with analytics cookies disabled will have no significant impact on your browsing experience.
Do we disclose any information to outside parties?
We do not sell, trade, or otherwise transfer to outside parties your personally identifiable information. However, we may release your information when we believe release is necessary to comply with the law, or protect ours or others' rights, property, or safety.
Non-personally identifiable visitor information may be provided to other parties for marketing, advertising, or other uses.
Third-party services
We will not share any personal information with third parties without your consent unless it is necessary to facilitate the purchase or sale of an item on our website, or where required by law.
Certain third-party service providers, such as payment gateways and other payment transaction processors, have their own privacy policies in respect to the information we are required to provide to them for your purchase-related transactions.
For these providers, we recommend that you read their privacy policies, so you can understand the manner in which your personal information will be handled by these providers.
Once you leave our store's website or are redirected to a third-party website or application, you are no longer governed by this Privacy Policy or our website's Terms of Service.
Third party links
Our site may contain links to other sites that we not own or operate. Also, links to our site may be featured on third party websites. We will not provide your personal information to these third parties your consent. We provide links to third party websites as a convenience and resource. These links can be intended as an endorsement of or referral to the linked websites. The linked websites have separate and independent privacy statements, notices and terms of use, which we recommend you review these carefully. We do not have any control over such websites, and therefore has no responsibility or liability for the manner in which the organizations that operate such linked websites may collect, use or disclose, secure and otherwise treat an Individual's personal information.
Security
We have implemented measures designed to protect against the theft, loss, unauthorized access, use, disclosure and alteration of personal information in our custody and control with security measures appropriate to the sensitivity of the information, including using reasonable physical, organizational, and technological safeguards and appropriate training of employees.
We retain personal information only as long as necessary for the purposes outlined in this Privacy Policy or as required or permitted by law.
If you provide us with your credit card information, the information is encrypted using secure socket layer technology (SSL) and stored with an AES-256 encryption. Although no method of transmission over the Internet or electronic storage is 100% secure, we follow all PCI-DSS requirements and implement additional generally accepted industry standards.
Opt-Out
Individuals are given the opportunity to opt-out of receiving communications from SuperTV by using the unsubscribe mechanism at the bottom of our email communications or by contacting us using the contact information provided below.
How do you get my consent?
When you provide us with personal information and complete the registration process. If we ask for your personal information for a secondary reason, like marketing, we will either ask you directly for your expressed consent, or provide you with an opportunity to say no.
How do I withdraw my consent?
If after you opt-in, you change your mind, you may withdraw your consent for us to publish and sell your content, contact you, for the continued collection, use or disclosure of your information, at any time, by contacting us by email to csp@supertv.ng or the Contact form.
Terms and Conditions
Please also visit our Terms and Conditions section establishing the use, disclaimers, and limitations of liability governing the use of our website at www.supertv.ng
Your Consent
By using our site, you consent to our website's privacy policy.
Changes to our Privacy Policy
If we decide to change our privacy policy, we will post those changes on this page.
This policy was last modified on August 18, 2018.
Contacting Us
If there are any questions regarding this privacy policy you may contact us using csp@supertv.ng or Contact form.
Super TV reserves the sole and exclusive right to makes changes and amend this policy without notice to you.
Rights to information published
Content Sales Partners guarantee that all materials submitted and uploaded on this content portal are protected by copyright and intellectual property laws and are the property of the Content Sales Partners or have been given the rights by intellectual property owner(s). All rights are reserved. Unless stated otherwise, you may access and upload the materials on https://www.supertv.ng/partners for commercial use and exploitation of rights granted in accordance to the standard and specific terms contractual agreement with Content Sales Partners. Any and all content (including user and visitor generated content) submitted either via email, comment forms, or any other page hosted at supertv.ng or its content aggregation systems grants SuperTV right of distribution to all such content. Supertv.ng reserves the right to alter, remove, re-post, re-purpose, market, or trade any such content.
Our Rights to Remove or Reproduce any User-Generated Material
For the purposes of this condition, the term "user-generated material" shall refer to any information, content, or any other media uploaded, posted, emailed, submitted, or otherwise communicated to www.supertv.ng via any method at any page on www.supertv.ng or any other content communication or submission medium or forum.
By sharing any contribution or user-generated content (including any text, photographs, graphics, video, audio or any other type of media or content) with supertv.ng (www.supertv.ng) you agree to grant us, free of charge, permission to use the material in any way we deem fit (including the modification, reproduction, repurposing, or deletion of it). You hereby confirm that your contribution is your own original work, is not defamatory and does not infringe upon any laws of the country from which you are utilizing this site, nor the laws of Nigeria, and that you have the full rights to accept this condition.
Disclaimer
This disclaimer document governs your use of our informational website. By using the website located at www.supertv.ng and its subdirectories, you agree to, and accept this disclaimer in full. If you disagree with any part of this disclaimer, do not use our website, as that condition prohibits you from doing so. SuperTV reserves the right to modify these terms at any time, and thus, you should check for changes before proceeding to utilize the services and content of supertv.ng. By using this site after changes have been made to this document, you agree to accept those changes, whether or not you have reviewed them.
Site content (quality, accuracy and use)
Visitors who use this website and rely on any information do so at their own risk.
This Web site and the attached documents are provided "as is" without warranty of any kind, either express or implied, including, but not limited to, the implied warranties of merchantability and fitness for a particular purpose. Information found at www.supertv.ng may not always be up to date and cannot necessarily be relied upon.
The information is intended solely for entertainment purposes and may not be used as a substitute for professional advice and/or information, as circumstances will vary from person to person. You should not act or rely upon this information without seeking professional advice. Do not attempt any of the suggested actions, solutions, remedies, or instructions found on this website without first consulting with a qualified professional. They are not intended to be, nor do they constitute actionable professional advice. Transmission of this information is not intended to create a professional-client relationship between SuperTV(or its parent, Supernetworks Ltd ) and you.
The owners, editors, contributors, administrators, and other staff of supertv.ng are qualified professionals and are simply aggregating information for entertainment purposes only.
By using this website, you hereby forfeit any and all claims, past, present, and future, against the owners, editors, contributors, administrators, and other staff of supertv.ng (owned by Super Networks Ltd).
External links – limiting liability for links to other web sites
Our site contains links to other sites that we not own or operate. We are not responsible for the contents or reliability of any other websites to which we provide a link, and we do not, expressly or otherwise, endorse the views and/or content expressed within those sites.
The Actions and Opinions of Other Users
You must not use this website in any way which is unlawful, illegal, fraudulent or harmful, or in connection with any unlawful, illegal, fraudulent or harmful purpose or activity. Some content found on the pages of www.supertv.ng within www.supertv.ng and its subdirectories is created by members of the public. The views expressed are theirs and unless specifically stated are not those of www.supertv.ng. We accept no responsibility for any loss or harm incurred from the use of this website or any of its information or content.
Viruses, Damage and Availability
SuperTV makes no warranty or claim that functions available on this website will be uninterrupted or error free, that defects will be corrected, or that the server that makes it available, nor the content itself is and/or will be free of viruses, bugs, or other malicious code. You acknowledge that it is your responsibility to implement sufficient procedures and virus checks (including anti-virus and other security checks) to satisfy your particular requirements for the accuracy of data input and output, and for the security of yourself and the device used by you to view any content from this website.
Legal jurisdiction
The Federal laws of Nigeria shall otherwise govern your use of the site where these terms and conditions are not clear or incomplete and you hereby agree to submit to the exclusive jurisdiction of the Canadian Federal and Provincial court system.
Limited Liability
Supertv.ng (and its parent, Supernetworks Ltd) and its officers, employees, contractors or content providers shall not be liable for any loss or damage arising from or otherwise in connection with your use of any content, information, function, or service of supertv.ng at any location within www.supertv.ng or other related location (such as content feeds, links, emails, letters, documents, and other company products or correspondence).

Though we make reasonable efforts to maintain the resources of this website, they will, from time to time, become out of date, be incorrect, erroneous, or otherwise inappropriate. As noted above, by using this website you agree that you will not follow any instruction, suggestion, step, list, tutorial, or other content on this website or any of its content posted elsewhere until you have appropriately consulted with a licensed professional who is unrelated to this site or its parent company in any way.