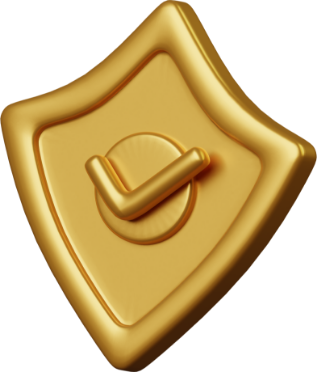 Super Network Limited Privacy and Cookie Policy
INTRODUCTION
At SuperTV, we know your privacy is a serious matter. We strive to ensure that our use of your personal data is lawful and reasonable, with the goal of improving our services and your viewing experience.
This Privacy Policy describes how your personal data is processed at SuperTV when you use our applications, platforms and services to access content, including when you are not registered or signed in to our service.
We encourage you to read this policy completely so that you understand how we rely on personal data to create the best possible experience for you. We also use this policy to call your attention to the information about Cookies that help power our offerings from a technical perspective. ​
Super Network Limited is hereinafter referred to as "SuperTV".
WHAT PERSONAL DATA DO WE COLLECT?
We may receive and collect personal data about you in several ways, including when you download the SuperTV App; you sign up to use SuperTV, you stream, download, access, or make use of any SuperTV Service or Content (including when you decide on the -selection of Content), you give us payment details, when you register to become a Content Sales Partner or, subscribe to our newsletter, respond to a survey, fill out a form you contact our support center, you participate in a marketing or promotion activity or you submit your personal data to us for any other reason. We may also receive personal data from third parties that have obtained it from you and that are permitted to share it with us.
Information you provide to us:We collect information you provide to us which includes:
your name, email address, address, payment method(s), and telephone number. We collect this information in a number of ways, including when you enter it while using our service, interact with our customer service, or participate in surveys, or marketing promotions;
information when you choose to provide ratings, taste preferences, account settings or otherwise provide information to us through our service or elsewhere.
Information we collect automatically:We collect information about you and your use of our service, your interactions with us and our advertising, as well as information regarding your network Provider, network devices, and your computer or other SuperTV capable devices you might use to access our service. This information includes:
your activity on the SuperTV service, such as title selections, shows you have watched, and search queries;
your interactions with our emails and texts, and with our messages through push and online messaging channels;
details of your interactions with our customer service, such as the date, time, and reason for contacting us, transcripts of any chat conversations, and if you call us, your phone number and call recordings;
device IDs or other unique identifiers, including for your network devices.
resettable device identifiers (also known as advertising identifiers), such as those on mobile devices, tablets, and streaming media devices that include such identifiers (see the "Cookies and Internet Advertising" section below for more information);
device and software characteristics (such as type and configuration), connection information including type (wifi, cellular), statistics on page views, referring source (for example, referral URLs), IP address (which may tell us your general location), browser and standard web server log information;
information collected via the use of cookies, web beacons and other technologies, including ad data (such as information on the availability and delivery of ads, the site URL, as well as the date and time). (See our "Cookies and Internet Advertising" section for more details.)
Information from partners: We collect information from other companies with whom you have a relationship ("Partners"). These Partners might include (depending on what services you use): mobile phone carriers or other companies who provide services to you. The information Partners provide us varies depending on the nature of the Partner services, and may include:
search queries and commands applicable to SuperTV that you make through Partner devices or voice assistant platforms;
service activation information such as your email address or other contact information;
IP addresses, device IDs, or other unique identifiers, as well as associated pre-paid promotion, billing, and user interface information, that support user authentication, the SuperTV service registration experience, Partner payment processing, and the presentation of SuperTV content to you through portions of the Partner user interface.
Information from other sources:We also obtain information from other sources. We protect this information according to the practices described in this Privacy Statement, plus any additional restrictions imposed by the source of the data. These sources vary over time, but could include:
service providers that help us determine a location based on your IP address in order to customize our service and for other uses consistent with this Privacy Statement;
security service providers who provide us with information to secure our systems, prevent fraud, and help us protect the security of SuperTV accounts;
payment service providers who provide us with payment or balance information, or updates to that information, based on their relationship with you;
online and offline data providers, from which we obtain aggregated demographic, interest-based and online advertising related data;
publicly-available sources such as publicly available posts on social media platforms and information available through public databases associating IP addresses with internet service providers (ISPs).
WHY WE COLLECT YOUR INFORMATION?
We use the information we receive and collect generally for the purpose of providing, promoting, maintaining, personalizing, and improving our services, to develop new services, and to protect SuperTV, our platforms, content partners and our users from fraudulent or illegal activity.
WHAT DO WE USE YOUR INFORMATION FOR?
Any of the information we collect from you may be used in one of the following ways:
To personalize your experience (your information helps us to better respond to your individual needs)
To improve our website (we continually strive to improve our website offerings based on the information and feedback we receive from you)
When you register to become a partner, you are required to provide contact information (name, address, telephone number, etc.). Contact information is not provided to any third-party delivery service provider and bank information is requested for payment transactions.
When you browse our store, we also automatically receive your computer's internet protocol (IP) address to provide us with information that helps us learn about your browser and operating system.
To improve customer service (your information helps us to more effectively respond to your customer service requests and support needs)
To administer a contest, promotion, survey or other site feature
For the purposes of research, analytics, development, improvement (including user experience improvement), administration, maintenance, technical support and security of the SuperTV Service and SuperTV App, which is our legitimate interest for processing personal data;
To send periodic emails -The email address you provide may be used to send you information, respond to inquiries, and/or other requests or questions.
Super TV collects and uses an Individual's IP address to help identify the Individual, gather broad demographic information about users of the Sites, diagnose problems, and administer the website.
WHAT ARE YOUR RIGHTS?
Your data subject rights. You have the following rights with respect to your personal data processed by SuperTV:
Access: You have the right to access your personal data;
Rectification: You can ask us to have inaccurate personal data amended.
You can use the My Account section on the SuperTV App to change basic information about you;
Erasure: You can ask us to erase personal data. Note that we will keep only personal data that are necessary for us to comply with financial and tax regulations and for the establishment, exercise or defense of legal claims;
Object to marketing: You can object to processing your personal data for marketing purposes;
Object to other processing: You can object to the processing of your personal data based on the legitimate interest of SuperTV unless we have a valid ground to continue processing the data;
Portability: You can ask us to receive your personal data that you provided to SuperTV in a machine-readable format or have such data transmitted to a third party; and
Restriction: We may be required to have your data restricted for processing in certain circumstances.
COOKIES AND INTERNET ADVERTISING
A cookie is a small file of letters and numbers that we put on your computer if you agree. Cookies allow us to distinguish you from other users of our website and mobile applications, which helps us to provide you with an enhanced browsing experience. For example, we use cookies for the following purposes:
Recognising and counting the number of visitors and to see how visitors move around the site when they are using it (this helps us to improve the way our website works, for example by ensuring that users can find what they are looking for).
Identifying your preferences and subscriptions e.g. language settings, saved items, items stored in your basket and Prime membership; and
Sending you newsletters and commercial/advertising messages tailored to your interests.
SECURITY
We have implemented measures designed to protect against theft, loss, unauthorized access, use, disclosure, and alteration of personal information in our custody and control with security measures appropriate to the sensitivity of the information, including using reasonable physical, organizational, and technological safeguards and appropriate training of employees.
OPT-OUT
Individuals are given the opportunity to opt-out of receiving communications from SuperTV by using the unsubscribe mechanism at the bottom of our email communications or by contacting us using the contact information provided below.
How do you get my consent?
When you provide us with personal information and complete the registration process. If we ask for your personal information for a secondary reason, like marketing, we will either ask you directly for your expressed consent, or provide you with an opportunity to say no.
How do I withdraw my consent?
If after you opt-in, you change your mind, you may withdraw your consent for us to publish and sell your content, contact you, for the continued collection, use, or disclosure of your information, at any time, by contacting us by email csp@supertv.ng or the Contact form.
PERIOD OF RETENTION
SuperTV will retain and use your personal information in accordance with applicable laws for the retention of data, for as long as is necessary to comply with Our legal and business obligations, resolution of disputes, and enforcement of this notice.
IN THE EVENT OF A BREACH
SuperTV takes reasonably practicable security measures to ensure Your privacy. In the event of a privacy breach, SuperTV shall report such breach to the relevant authority.
TERMS AND CONDITIONS
Please also visit our Terms and Conditions section establishing the use, disclaimers, and limitations of liability governing the use of our website at www.supertv.ng.
YOUR CONSENT
By using our site, you consent to our website's privacy policy.
CHANGES TO THIS PRIVACY STATEMENT
We may change this Privacy Policy from time to time. If we do so, we will post the revised policy on SuperTV and will inform users of such amendments and of their effective date.
In case of discrepancy between this document and the SuperTV App end user license agreement, the provisions of this Privacy Policy will prevail.
APPLICABLE LAWS
This Privacy policy is governed by the laws of the Federal Republic of Nigeria. Any disputes which may arise out of this Privacy policy is subject to the Jurisdiction of Nigerian courts.
SUPPORT
Should you have any difficulties with exercising any of the rights referred to above using your SuperTV Account, you may contact us at the customer support email address listed on SuperTV.com/contact for assistance (in such case, for security reasons you may be asked to confirm your request by logging into your SuperTV account and upon such confirmation your request will be considered to be validly filed).